Things to Do
See & Do in Bluffton
The Heart of the Lowcountry™ is widely known for parks, outdoor activities, and golf. Arts, culture, and deep history. Local markets, shopping, and so much more. 
State of Mind
Rich in Culture, Rich in Spirit
Bluffton is defined by its geography. Its location on the May River shaped its past and guides its future. Begin your visit by learning about the people who came before, and who left their mark through structures, traditions, and families that still exist in Bluffton today. 
The Reconstruction Era National Historic Network Bluffton Locations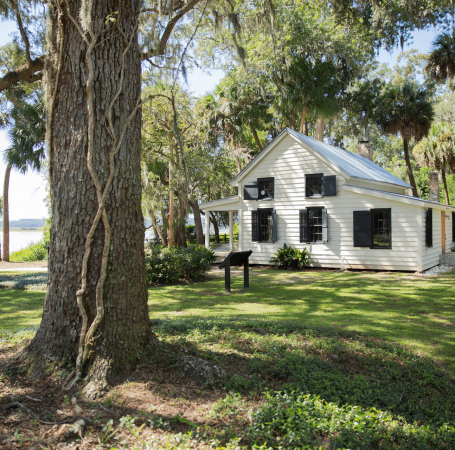 The Garvin-Garvey House
This small cottage on the banks of the May River was built around 1870 by Cyrus Garvin (also known as "Garvey'), a freed slave, and tells the story of his family and that of a freedman during the Reconstruction Era. Meticulously restored and reconstructed, it is believed to be the oldest home built by a freed slave in Bluffton and remained in the possession of the Garvin family until the 1960s.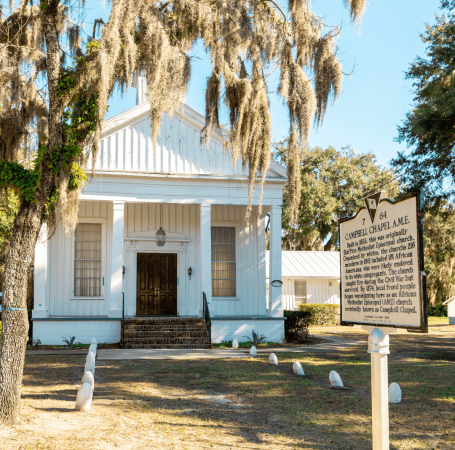 Campbell Chapel A.M.E. Church
Standing strong on Bluffton's Boundary Street, the historic Campbell Chapel A.M.E. was constructed in 1853 and purchased by a group of formerly enslaved men in 1874. The modest Greek Revival building, with its four square columns and board and batten siding, was a place for hymns, prayer, sermons, and even education for the community throughout the Reconstruction Era, and a cornerstone of African-American life in Bluffton. 
Culture, Charm & Character
#LoveBlufftonSC
Stroll Bluffton's tree-lined streets and discover an artistic small town that's full of interesting characters, fascinating history, cultural gems, and Southern charm.