Made For Romance
Majestic moss-draped oak trees, breezy sandy paths, beautiful vistas of the May River. 
A waterside chapel, a grove of ancient oak trees, a bluff overlooking the beloved May River at sunset. A gorgeous resort, quaint village square, or unique historical venues. A charming, historic, coastal town, centrally located between Savannah and Charleston, Bluffton is the perfect romantic backdrop. Everything you want and everything your destination wedding needs.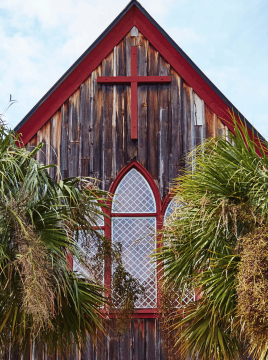 Wedding Applications
Both applicants must apply in person at the Office of the Judge of Probate at the county courthouse or the Probate Court Satellite office on Hilton Head Island:
Beaufort Office: The Beaufort County Courthouse is located at 102 Ribaut Road, at the Government Center at the corner of Ribaut Road and US Hwy. 21 in Beaufort, SC - (843) 255-5850, and is open Monday–Friday, 9:00am –4:00pm.
Hilton Head Island Office: The Probate Court Satellite Office is located at 539 Wm. Hilton Parkway, Hilton Head Island, SC - (843) 255-5866, and the Judge is available only Tuesdays, Wednesdays or Fridays, 9am–4pm, by appointment only.
Important Information
Planning a Bluffton wedding? Here are a few things you should know:
Valid identification is required, including Social Security number and another form of ID, such as a state driver's license with picture, birth certificate (only if bride or groom is under 18), passport, military ID, military department's ID or state ID.
A marriage license may be used statewide. The cost of the license ranges from $50–95. Cash and correct change is required.
A blood test is not required.
There is a 24-hour waiting period.
The ceremony may be performed by a minister or Notary Public.
South Carolina does not have Justices of the Peace.
To hear a recording about this information, please call (843) 255-5875