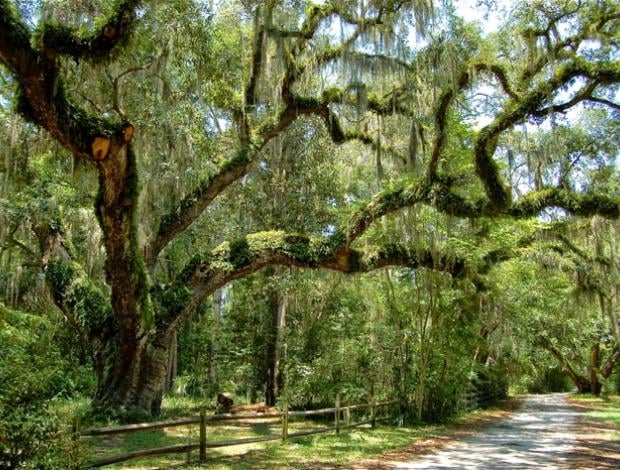 TEN {AMAZING} THINGS TO DO IN BLUFFTON, SC
Published on Jun 20,2023 By Verb
Little historic "downtown" Bluffton is easy to miss if you're moving too quickly. This charming village resting in its moss draped finery on the the banks of the May River is a mecca for history lovers, antique aficionados, and art enthusiasts. Many Blufftonians will tell you that "Bluffton is a state of mind" and indeed it is – a state where the sun shines brightly, the streets are shaded by old oak trees, and the locals and visitors alike enjoy passing the time in a rocking chair on a front porch with a pitcher of cold sweet tea or maybe a little stronger libation. Bluffton came into being as a spot for the families of planters in the late 1700's escaping the heat of the Lowcountry summers. The breezes off the river in the days before air conditioning made the hot days more bearable. It survived burning by Union General Sherman during the Civil War, hurricanes, and economic depression, and remains today as the heart of the Lowcountry. So stay a while and enjoy the food and the fun of this gem of a little Southern town.
1) CHURCH OF THE CROSS ANGLICAN
This relic of Southern Gothic Revival architecture was built in 1854 and escaped burning during the Civil War by Union forces during Sherman's "March to the Sea".  The church is located at the end of Calhoun Street and has a magnificent expansive view of the river.  There is a docent on staff daily to provide tours of the sanctuary and grounds.  Several years ago during repairs, honey bees were found in the rafters and the church collects and sells their "Holy Honey" as a fundraiser.  This is some heavenly honey and is divine when served with butter on hot biscuits! (Tip for travelers – docents are not available every day but if they are open they typically have someone there from 11am-2pm)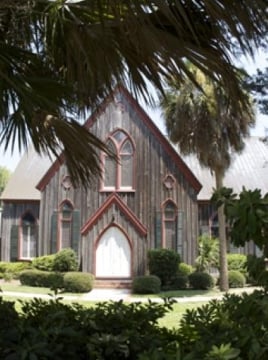 2) HEYWARD HOUSE
Built in 1841 and the headquarters of the Bluffton Historical Society, Heyward House is one of the few structures that escaped the federal gunboat attack on Bluffton during the Civil War, and it looks much as it did 170 years ago. Notice the "summer kitchen" which was used for cooking during the hot months to keep out the heat. If you can't take the heat …….you know the rest! There is a docent led walking tour daily of the house and the other historical sites in Old town Bluffton. They offer house tours daily (for a small fee) and guided walking tours with reservations only. If you wish to take a self-guided tour around town pick up a Walking tour map. 70 Boundary Street – for events and details be sure to check their website at heywardhouse.org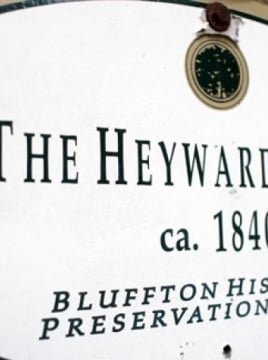 3) SOBA (THE SOCIETY OF BLUFFTON ARTISTS) GALLERY AT THE CORNER OF CHURCH AND CALHOUN STREETS
With over 100 exhibiting artists offers works for every taste, the Bluffton galleries welcome art lovers for the Art Walk on November 28 from 4:00 to 7:00.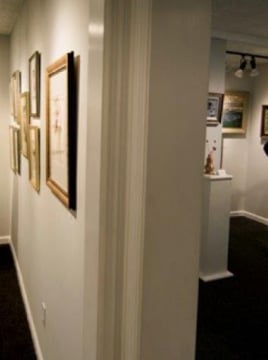 4) BLUFFTON'S TALLEST POTTER
Jacob Preston enjoys a much deserved reputation as "Bluffton's tallest potter"  and Bluffton's biggest rosemary bush grows right outside the front door of his studio.  His works reflect the deep blues and marshy browns of the Lowcountry, and his bowls make especially lovely gifts for faraway friends.
5) PICNIC IN PRITCHARD POCKET PARK
Pack pickled peppers, pimento cheese, potato salad and pulled pork, This diminutive river side green space with a lovely view is located at the end of Prichard Street.  You may run into Peter Piper.
6) CALHOUN STREET BOUTIQUES
Perhaps a half mile long, Calhoun Street is the center of Bluffton's lively shopping district. Anchored by The Store, this was originally a dwelling built in 1904. On one end, and Eggs n Tricities is housed in a long ago gas station on the river end; designer women's and children's clothing, shoes, jewelry, fine wines, and books are all available for your buying pleasure. (Most recently locals spotted Kelly Clarkson visiting these local spots as well as Corner Perk…See #9)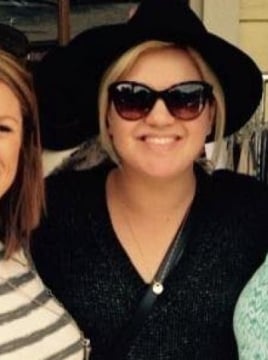 7) BLUFFTON OYSTER CO
has been owned and operated by the Toomers family for over 100 years. Since November is an "r" month right now the oysters will be plentiful, briny and delicious. Their shrimp, mussels and blue crabs also make a tasty lunch or dinner. Have you ever had a hush puppy? Toomers' oysters are all plucked from the banks of the May River and shucked by hand. (This past summer the Toomer Family was featured by Family Circle Magazine!)
8) CAROLINA IN THE MORNING
The very early morning. If you find yourself in Bluffton at 6:00 AM, get an early start at Corner Perk with rich roasted coffees and enticing pastries and sandwiches. It's a favorite with the locals and conveniently located near the "four way stop" on the May River Road. (Even Kelly Clarkson has made a stop in at this popular spot and shopped the boutiques as well!)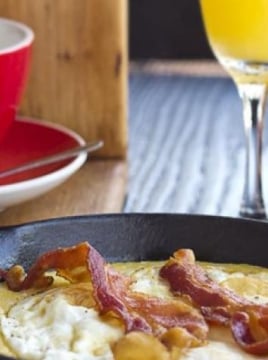 9) AFTERNOON TEA
For a restoring "pick me up" during a day of shopping, gallery hopping, and sightseeing, make reservations at The Cottage on Calhoun Street for Afternoon Tea with all the traditional trimmings – scones with clotted cream, sweets, and savories. Or, pop in for a spot of vino and lunch or dinner.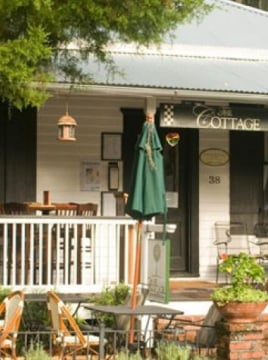 10) FARMERS' MARKET
On Thursday afternoons from 2pm until 6pm during November find locally grown produce, stewed tomatoes, gumbo, fried oysters and shrimp, barbecue, breads, cakes, cookies, ice cream, coffee, boiled peanuts – and even more Bluffton bounty. Music is also on the menu and the occasional dancing breaks out! Calhoun Street in front of The Cottages.
More Trending Stories

BLUFFTON'S BEST: A WEEKEND ITINERARY
Bluffton, South Carolina is known for many things: its southern charm, beautiful views of the May River, history, access to fresh seafood and fine...