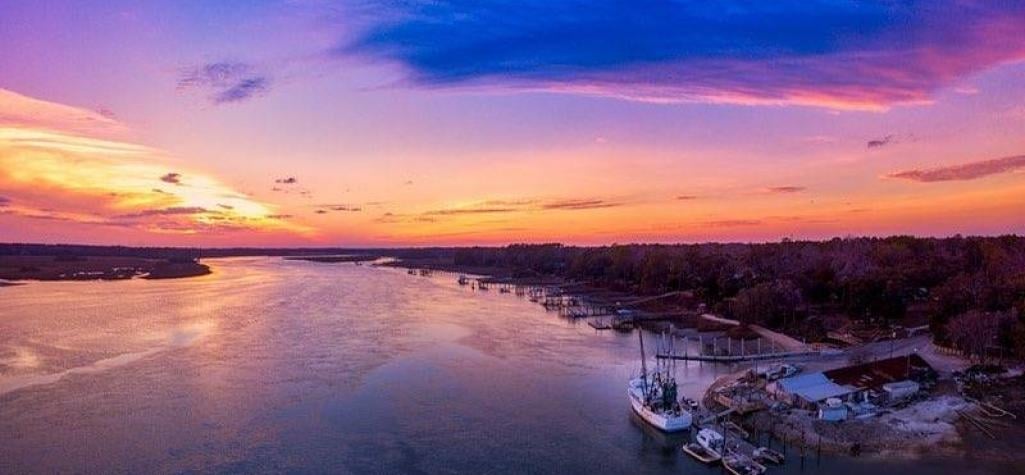 BLUFFTON IS A STATE OF MIND
Published on Jun 20,2023 By Verb
10 minutes east of Hilton Head Island, nestled on the banks of the May River, you'll find the small Southern town of Bluffton, South Carolina. Bluffton is a place where the locals are friendly, the food is fresh, and the history is rich. The town's vibrant and quirky spirit runs at different pace than most.
Blufftonians will tell you that Bluffton is more than a place, it's a state of mind. It only takes one trip to understand what they mean.
The Heart of the Lowcountry: A History
You know you've arrived in Bluffton when the sweet smell of saltwater marshes hit you. You'll know you want to stay a while when you spot Old Town Bluffton's streets lined with moss-draped oaks. Bluffton is nearly 300 years old—the town has seen every era of South Carolina history—and Old Town's centuries-old structures and aged oaks carry their Southern charm well.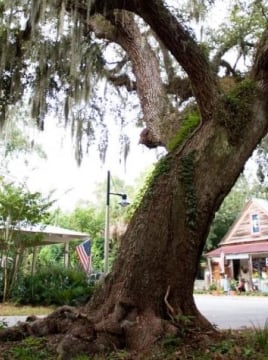 Bluffton's beginnings trace back to the 1700s, where villages of the Native American Yemassee people lived before migrating to Florida. By the early 1800s, Bluffton's breezes were favored by plantation owners, many of whom used the town as a summer retreat.
History-buffs will be happy to know that some of Antebellum Bluffton's century-old structures are still standing throughout Old Town. They Heyward House & Museum—Bluffton's official welcome center—is a great place to start. Constructed in 1840, the Heyward House has been virtually untouched by time. The Church of the Cross is an iconic Bluffton image that has played a pivotal role in the Bluffton community since July of 1854.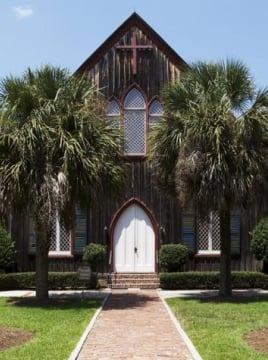 A River Runs through It
Sometimes referred to as "the last true coastal village of the South", the best way to get to know Bluffton is through its waterways. Much of life in Bluffton revolves around the May River. You can't leave the town without trying its fresh seafood (oysters, shrimp, and fish are all caught locally), or swimming, boating, or having a picnic.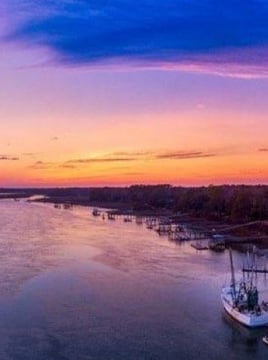 From Old Town, it's common to spot bottlenose dolphins splashing around, or locals fishing from the town's docks.
Outdoor lovers will want to explore even further. Renting a kayak or canoe is a great way to explore Bluffton's marshland. The views are spectacular, and you're likely to spot more dolphins and seabirds on your paddle. Not feeling active? There are fishing and boat charters available.
The Local Food Scene Is Fresh
Foodies will want to make their way to Calhoun Street on Thursday afternoons. The Farmers Market of Bluffton serves up locally grown vegetables, fruits, flowers, plants, herbs, and more. Fresh strawberries in the spring, peaches in the fall are just a few of the seasonal splendors you can sample. This is also where you pick up just-off-the-boat seafood to prepare your own feast—just like a Lowcountry local.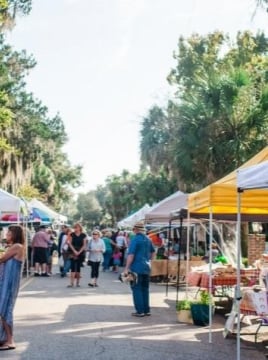 Bluffton is also home to several eateries that will please your palate. Local dishes you'll want to try include Lowcountry boil, shrimp and grits, and local oysters. The Cottage's sweet and savory menu makes for a tasty brunch spot to start your day.
We take locally-sourced dishes seriously here in Bluffton. Case in point: Chef Chaun Bescos of Red Fish Bluffton. Chef Bescos doesn't just choose ingredients from local growers and fishers—he forages in the forests himself!
Seafoodies need to stop into The Bluffton Oyster Company. It's the last hand-shucking house in South Carolina, and one of the town's oldest family-owned businesses—it's been in the family since 1899! During the months of September-May, the Bluffton Oyster Company carries local May River oysters, clams, and mussels. Pop by if you're curious to learn more about how the fish are source and farmed. It's hard to find a better view of the May River than from its docks.
Wash down these local delights by sampling Bluffton's craft beer scene. Salt Marsh Brewing can be found in Old Town, and their beer list features quirky, only-in-Bluffton names like "State of Mind", "Nana's Puddin'", and "Slo-Country". At night, head to a local bar—you don't want to miss out on the local live music scene.
Plan your visit in October, so you can savor Bluffton's seafood and local art scene at the Bluffton Arts & Seafood Festival. 
Take Home Local Treasures
Souvenirs aren't hard to come by in Bluffton. For a Southern take on "retail therapy" shop streets of Old Town. They're lined with unique boutiques, antique shops, and specialized retailers. Art-lovers will want to spend an afternoon popping in and out of the town's art galleries—home to oils, acrylics, pottery, woodcarvings, photography, and more. Bluffton holds a number of local and traveling exhibits and art shows throughout the year as well.  
You Can Live In Lowcountry Luxury
Just 20 minutes outside of Bluffton, you'll find Montage Palmetto Bluff. Set within an award-winning 20,000-acre community, the resort encompasses an extensive nature preserve, walking trails, the Jack Nicklaus Signature Golf Course, and beautiful views from its marina.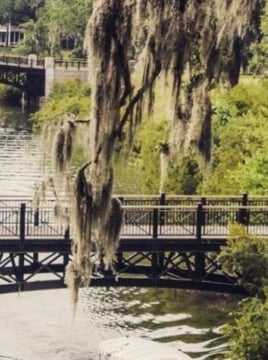 Lavish rooms, several restaurants, beautiful scenery, and a spa make for a luxurious vacation. Grab breakfast at Buffalo's—one of the resorts six restaurants—and indulge in a spa treatment.  Feeling adventurous? Rent a bicycle and stop by the Palmetto Bluff Conservancy to learn about the land and wildlife on property. Finish your days by taking a dip in one of the resort's three refreshing pools.
Bluffton Is Family-Friendly, Too
The values of community and family run deep in Bluffton, and that extends to who visits, too! Spending time in the great outdoors is a great way to bond with your loved-ones, and Bluffton has that in spades. On Fridays in the summer, you'll find Sunset Parties at Oyster Factory Park. These are huge community celebrations featuring local food and live music and activities for the kids. On a rare rainy day, head to the May River Theatre. There are several family-friendly shows in its seasonal program.
Visit Our Little Piece of Heaven
Laid back, friendly, in touch with nature… the Bluffton "state of mind" is a real thing. It's a mindset our visitors take home with them after they visit. Don't just take it from us, though—come experience it for yourself. Start planning your trip, and we'll see you soon!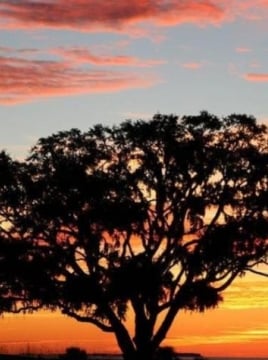 More Trending Stories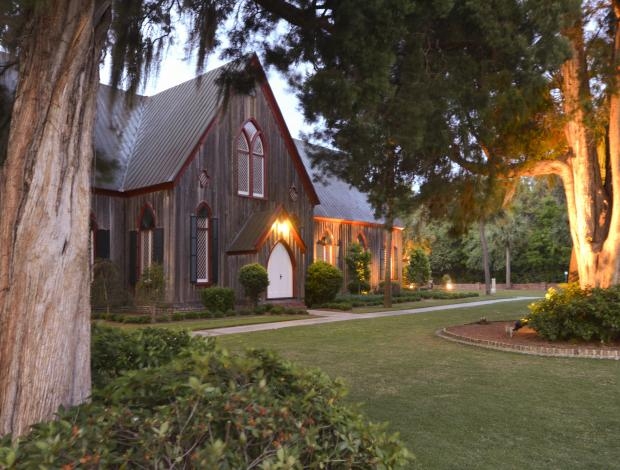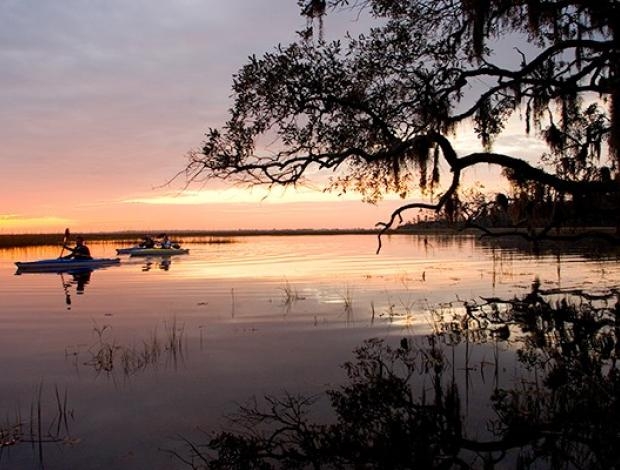 IT'S THE SEASON OF FALL FESTIVALS IN BLUFFTON
Fall is just down the road in the South Carolina's Lowcountry, which means festival season is here in Bluffton, the charming historic village nestled...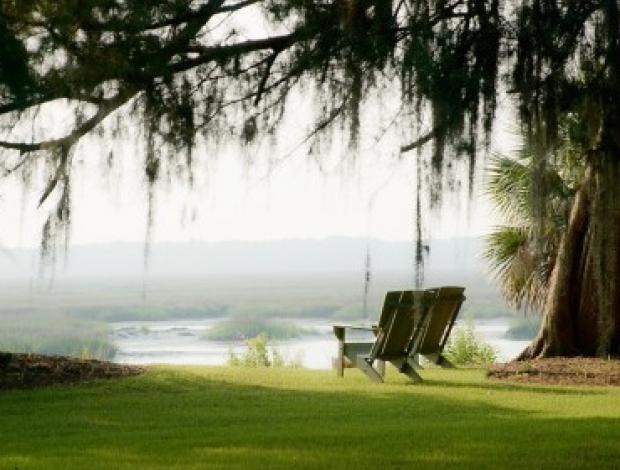 LOVE EVERYDAY IN OLD TOWN BLUFFTON
Any day is a good day for a Valentine's celebration- the thought on the minds of most couples when they settle in on Valentine's Day for the...